NEWS & EVENTS
The Annual Phyllis Harris Memorial Food Drive kicks off this weekend and we need your help! This is an opportunity for all of us to provide food to those in our church and community in need. We are hoping that everyone can be generous and read more...
Come be social with Mothers of Young Children! Join us on Sunday, October 1 after 10 am Mass where we'll be having a family picnic in the Church garden (pack your lunch to enjoy in the garden after Mass.) For more information, contact STE MOYC at [email protected].
Join Us for a Pet Blessing on Friday, October 6, 2023 at 3:45pm in the Parish Garden! In celebration of the Feast of St. Francis, please join us for our annual Pet Blessing in the Parish Garden! All are welcome. Please have pets on leashes or in carriers.
October is Respect Life Month: Join members of the Respect Life Ministry (RLM) next Sunday as we pray our Quarterly Rosary for Life, before Mass on October 8, 9:30am in the Church.
Movie Night in Seton Hall, Wednesday, Oct. 11, 6:45pm: The ECO STE ministry invites you to join us in Seton Hall or on Zoom for a showing of the funny, upbeat, and entertaining climate documentary, 2040. Read More about this opportunity...
Readings
Weekly reading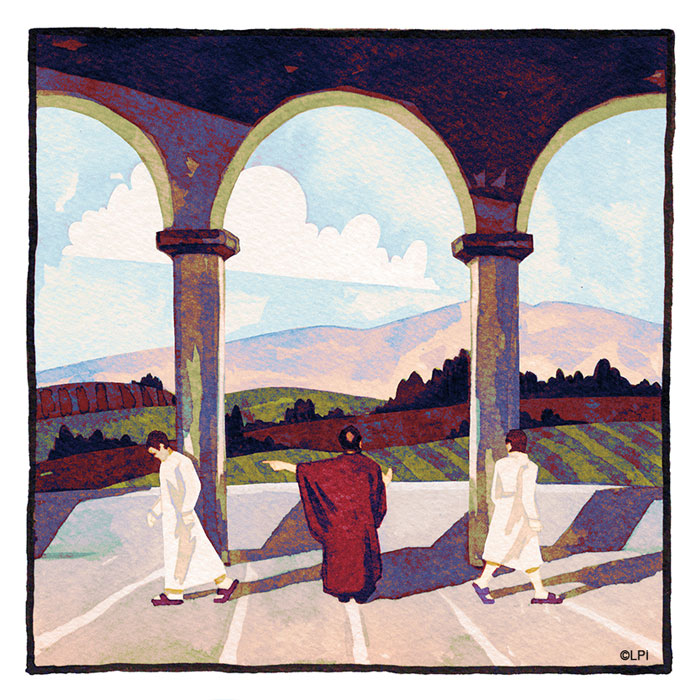 Weekly reading
Readings for the week of October 1, 2023
© Liturgical Publications Inc